Student Powered Design
We believe that young people play an integral role in defining the problems and issues that are most important to them and in shaping the solutions. Help us determine what to build next!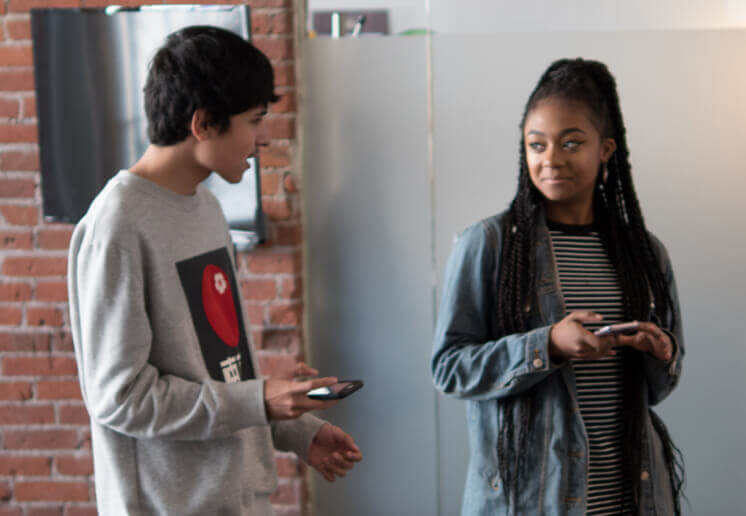 Defining the opportunity together
We work with young people in defining the issues that affect them. This leads to new understandings about opportunities to help them fulfill their aspirations.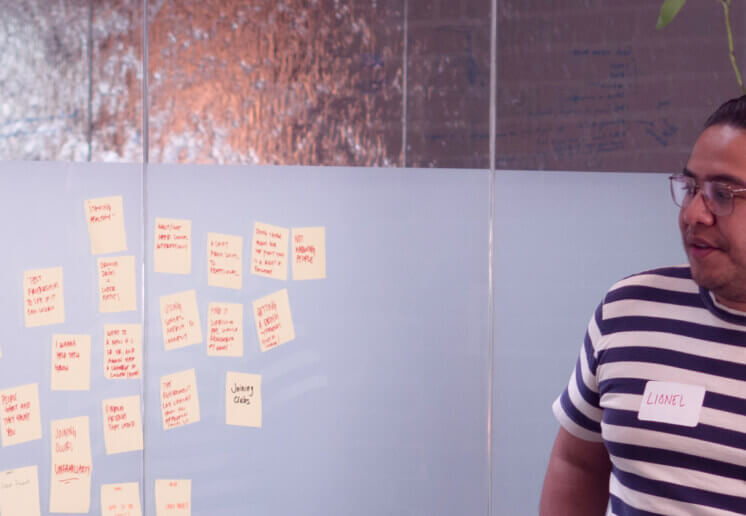 Co-creating solutions
Young people are creative problem solvers. We love to work alongside teens and young adults in every part of our product design process, from generating ideas to testing prototypes.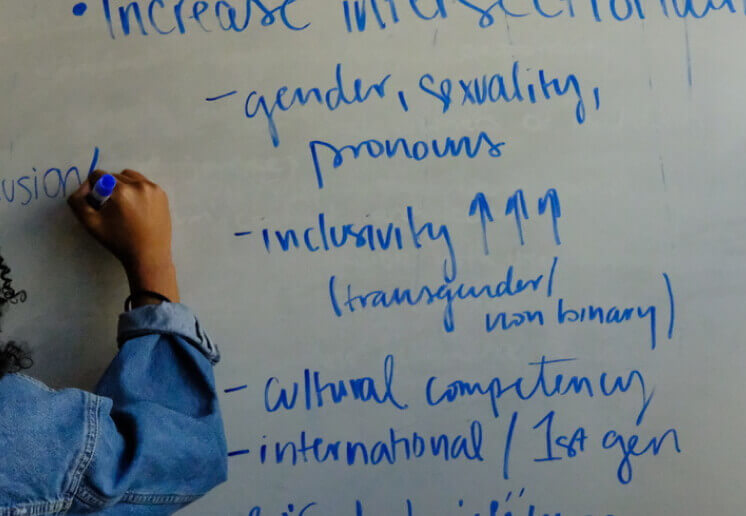 Evaluating if we're on the right track
To evaluate our success, we go to the source – our users. We continually seek feedback from young people to understand how Nod is impacting their lives and to find ways to make our products even stronger.
See How Students Use Nod

Hear students share their experience trying Nod's Ideas and Reflections.
Student Testimonials
"We are really proud to have undertaken the Nod RCT and found that it's hard to keep a good thing a secret, so had to roll it out to the rest of campus."
Student Testimonials
"I like how I get new advice and ideas about socializing with others. It gives me confidence to get out of my comfort zone."
Student Testimonials
"It's nice that the app has actual goals for you to do. I try to set social goals for myself, but this app makes me more accountable and really encourages me to be creative in social interaction. It's actually really fun!"
Student Testimonials
"Nod allows me to think of ways to interact with people that I probably wouldn't have thought of on my own. It opens more opportunities for me."
Student Testimonials
"I think it is beneficial to have the app as a freshman because you can use it to change how you approach situations and it helps to give you a new perspective."
Student Testimonials
"The app is great and has also been helpful in learning how to relieve stress, as well as a good encouragement tool to go out and make new friends."
Student Testimonials
"It is very calming and it gives great advice. It encourages you to step outside of your comfort zone."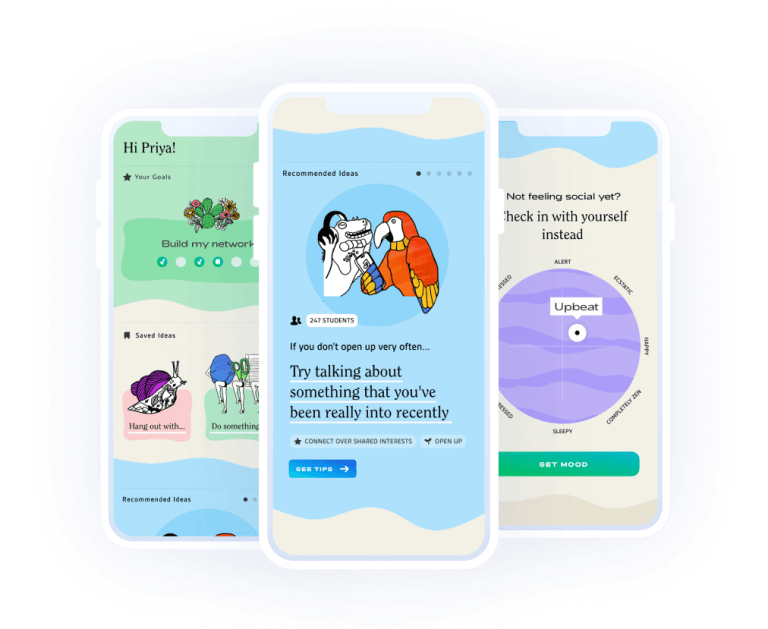 Learn more about the Nod app
Nod is currently available to students at colleges and universities who partner with us and license the app. Click the button below to learn more about Nod for higher education.